Winter marina or yard to lay up
There are good deals to be had, but probably not in the Balearics.
Sant Carles (right) on the Ebro delta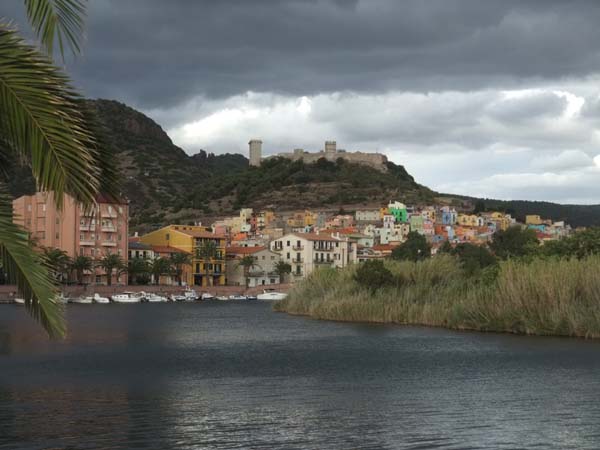 The beautiful town of Bosa
On the Spanish mainland, Almerķa , Cartagena and Sant Carles de la Rąpita, amongst others, offer good deals afloat, and la Rąpita a good deal ashore.
In Sardinia, there are many possibilities, including Bosa and Porto Torres for affordable storage ashore. Bosa is a lovely town, on the only navigable river in Sardinia.
In Sicily, people who want to winter aboard are choosing Marina di Ragusa.
Many places fill up, and it pays to have arrangements in place before August, if only for peace of mind.